綠色環保 節能減碳 循環經濟
綠色環保 節能減碳 循環經濟
我們正在解決 全世界消防面臨的問題
The agent has the functions of foaming, forming a protective film, flame retardant effect, and activating fire extinguishing effect. In addition to rapid cooling effect, it can also block oxygen to achieve the purpose of extinguishing fire. Plant-based fire extinguisher can help to establish fire protecting zones and the environment having a clear sight while extinguishing fire, which is very important for fire control.
Starting from eco-friendly, energy saving, carbon emission reduction, and circular economy.The use of plant-based, non-toxic fire extinguishing agent protects firefighters from fire disasters and protects the environment from pollution.
Extinguishing lithium battery fire
With the excellent performance of extinguishing lithium battery fire and the characteristics of fast cooling speed, it is suitable for developing fire extinguishing systems applied in electric vehicles and charging stations.
 Taiwan SGS
– Passed SGS PFOS, PFOA test <0.01ppm
– Biodegradability test>97%
– APEO and heavy metal test: Zero detection
Council of agricultural Taiwan
– Rat LD50 oral, dermal> 5000mg/kg
– Zebrafish LC50 acute toxicity test> 100mg/L
Firefighting agent and fire extinguisher certificate
Taiwan type test: Firefighting agent
Taiwan type test: Fire extinguisher 3L
Taiwan type test: Fire extinguisher 6L
China Fire 3C: Firefighting agent
China Fire 3C: Fire extinguisher 900ml
China Fire 3C: Fire extinguisher 980ml
China Fire 3C: Fire extinguisher 3L
China Fire 3C: Fire extinguisher 6L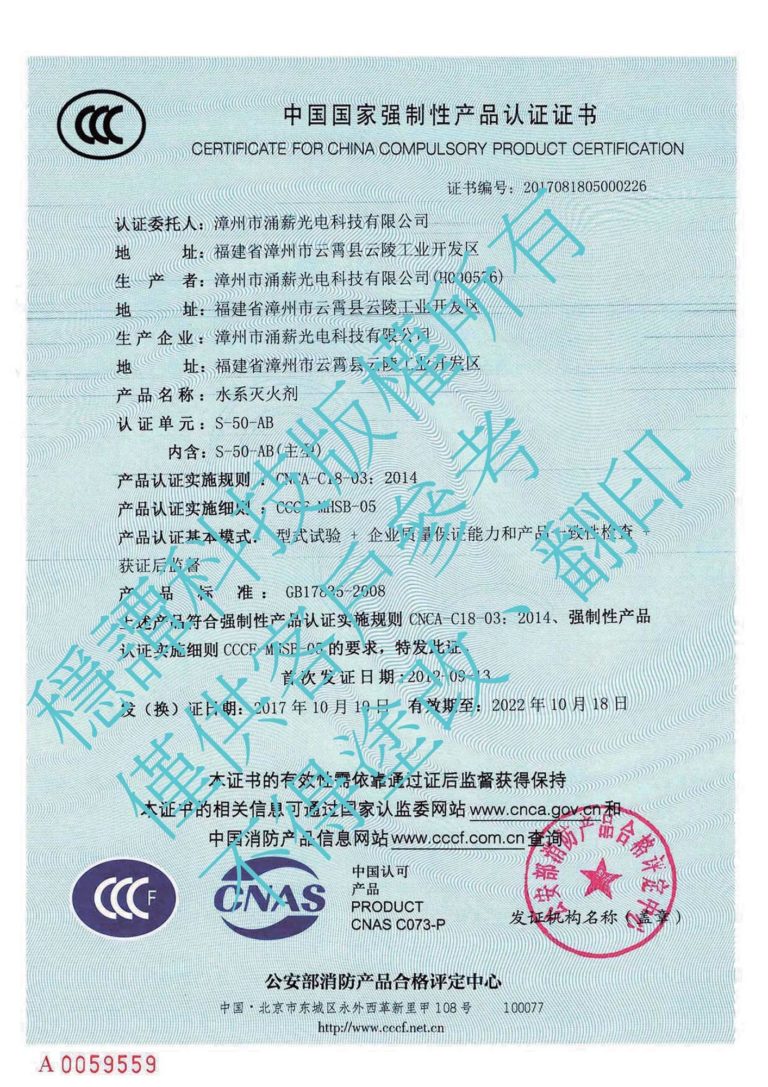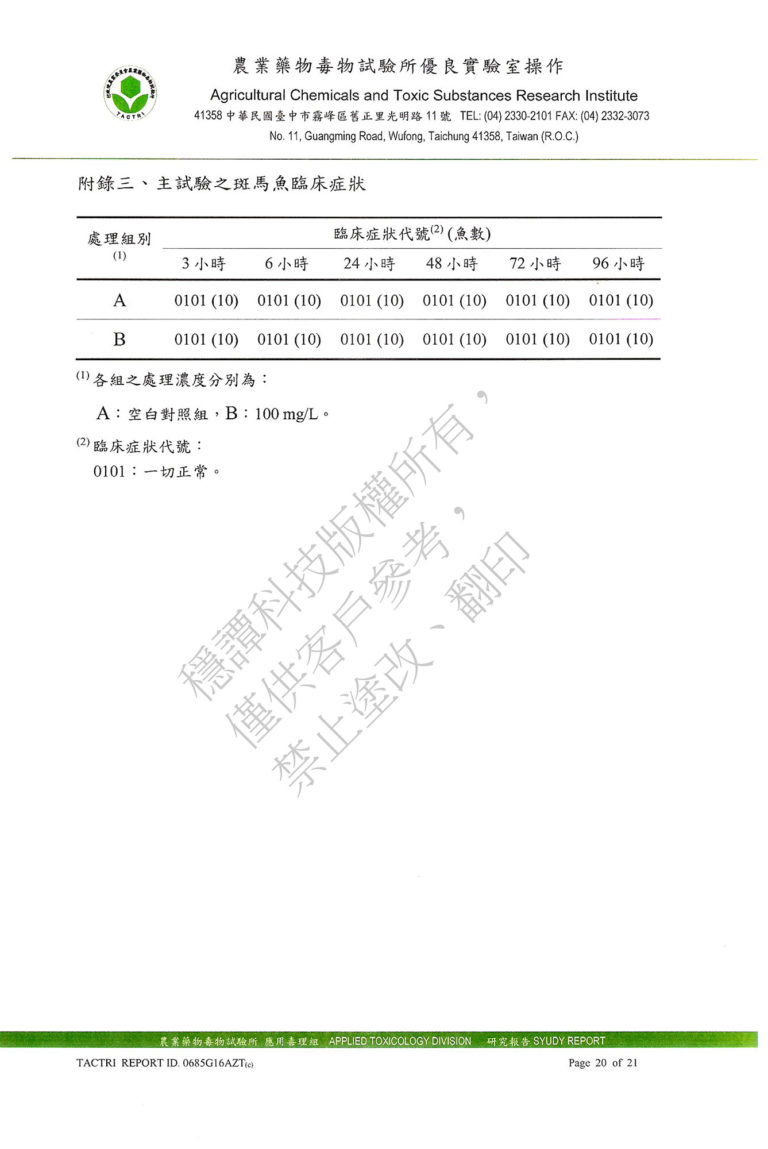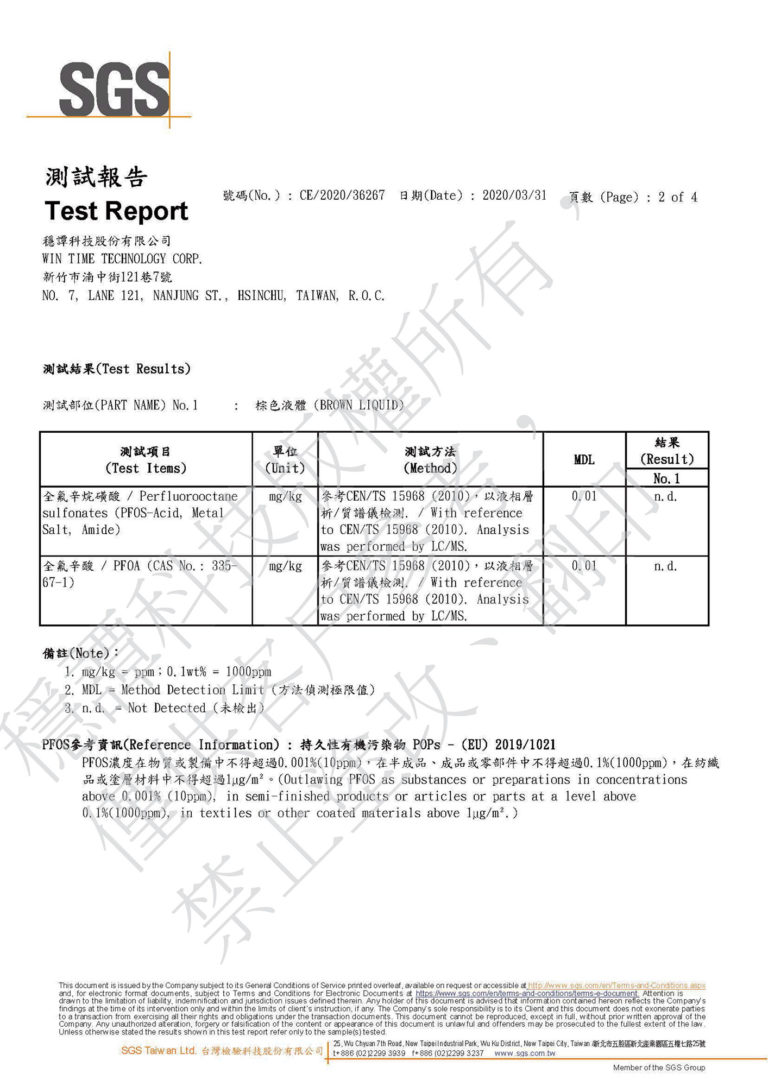 WIN TIME Fire Extinguish Show in Secutech, 2018
Extinguishing lithium battery fire